Play Video
Rushfaster Customer Reviews
Customer Reviews
Write a Review
Ask a Question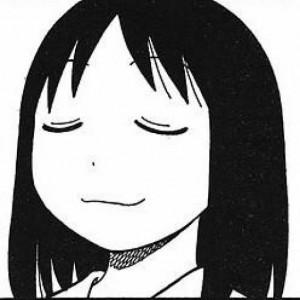 WM
06/01/2021
Wendy M.

Australia
I recommend this product
Exactly what I was after
Was looking for something that would allow me to remove my car key easily when I get the car serviced or washed. This met my needs and now my fingernails won't be ruined when attempting to remove keys!
Perfect match
Matches perfectly with the Orbitkey Key Organiser.
Orbitkey Ring
+ Free shipping when you add $55.10 more to your cart
+ 100 Day Free Returns
+ Above & Beyond Service
$9.95 Shipping On This Order
+ Get free shipping when you spend another $55.10 More Info
100 Day Free Returns
100% Money Back Guarantee More Info
Popular Orbitkey has now designed an easy-to-use keyring to make attaching and detaching keys effortless. The high strength stainless steel enclosure, combined with the flexibility of a polymer core, work beautifully together to create the perfect balance of style, function and durability. Orbitkey ensures you'll never struggle with your keyring again. Simply pinch, pull down and rotate to unlock. It's as easy as one, two, three.
User Friendly - simply pinch, pull down and rotate to unlock
Quickly swap keys or detach car keys
Fits most keys and accessories
Slim and durable
High strength stainless steel
Technical Specifications
Weight: 10g
Material: Stainless Steel / Polymer
Warranty: 2 Years*
* Warranty is offered by the brand from the date of purchase and doesn't cover shipping costs. Full terms and conditions available on request.
Read More
Shipping
Get free shipping when you spend $75 or more. Get free express shipping when you spend $200 or more. We ship with Australia Post within Australia. Orders placed business days before 2pm Melbourne time will be dispatched that day and generally arrive to most addresses within 3-4 business days (remote areas will take longer). Express Post takes 1-2 days to the Express Post network.
Returns & money back guarantee
Anything you buy from Rushfaster.com.au can be returned with free return shipping within 100 days of purchase if it's in unused condition. Just reach out to our team and they'll handle everything for you. Return shipping will be via ParcelPoint or AusPost depending on where you live.
If you have already used the product & it's within 15 days, you can return your product for Rushfaster credit. Return shipping is not covered for used products. Products need to be in as new condition. Please reach out to our team.
Service
Choose Rushfaster for Above & Beyond Service since 2004. We're rated 4.9 on Google and 4.7 on Product Review. Our service includes online chat and email, priority warranty handling, free shipping and free returns, a generous 100-day return policy & a culture of trying to help. If anything goes wrong, we're here for you and if you're ever unsatisfied you can easily escalate your concern to a manager.