Play Video
Rushfaster Customer Reviews
Customer Reviews
Write a Review
Ask a Question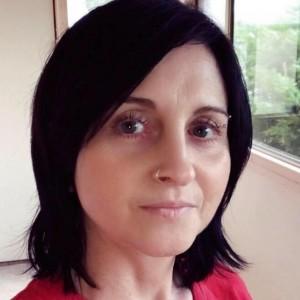 NA
07/06/2021
Natasha A.

Australia
I recommend this product
I'm in love!
Perfect for my use. Plenty of space & places for everything. Love the colour, fabric & fox logo detailing on the brass press studs
08/04/2021
Rushfaster Australia
Awesome review, really appreciate it! Enjoy your gear! - John
07/01/2021
Anonymous

Australia
I recommend this product
Fjallraven Kanken Classic 16L 13"
The best pack pack I've ever had. So easy to use.
04/22/2019
Angelika

Australia
Great bag for travelling
Good reliable sales service
Fjallraven Kanken Classic 16L 13" Backpack
(Save

$0.00

)

Price is subject to change at any time.
+ Free shipping
+ 100 Day Free Returns
+ Above & Beyond Service
Free Standard Shipping On This Order
100 Day Free Returns
100% Money Back Guarantee More Info
This is the Känken Classic, the design that Fjällraven launched in 1978 to spare the backs of school children. Shoulder bags were common at the time and back problems had begun to appear in increasingly younger age groups. The Känken backpack soon became a common sight at schools all over the country. Today, it remains an excellent choice for school, outings or biking to work.

The Känken's large main compartment is opened by a U-shaped zip, which makes it easy to access your stowed-away items. There are also two side pockets, a zippered front-pocket and an internal pocket with a foam pad for comfort. Loopy haul handles, narrow shoulder straps and the round Fjällraven Känken logo are other iconic features.

Känken is made out of durable, lightweight Vinylon F. Although a synthetic material (it is made of a fibre called polyvinyl alcohol), it has certain properties that are otherwise mostly found in natural materials.
Made of Vinylon F, Fjällraven's hard-wearing synthetic fabric
U zipper that opens the entire main compartment
Logo doubles as a reflector
Simple shoulder straps
Haul handles on top
Front zippered sleeve for quick access items
Inside pocket with seat pad can fit notebooks, iPads and valuables
Side pockets for odd items like sunglasses and thin water bottles
Care Label: Clean with a soft brush and lukewarm water
Technical Specifications
External Dimensions:13 x 27 x 38 cm
Weight: 400g
Material: Vinylon
Warranty: 2 Years*
* Warranty is offered by the brand from the date of purchase and doesn't cover shipping costs. Full terms and conditions available on request.
Read More
Shipping
Get free shipping when you spend $75 or more. Get free express shipping when you spend $200 or more. We ship with Australia Post within Australia. Orders placed business days before 2pm Melbourne time will be dispatched that day and generally arrive to most addresses within 3-4 business days (remote areas will take longer). Express Post takes 1-2 days to the Express Post network.
Returns & money back guarantee
Anything you buy from Rushfaster.com.au can be returned with free return shipping within 100 days of purchase if it's in unused condition. Just reach out to our team and they'll handle everything for you. Return shipping will be via ParcelPoint or AusPost depending on where you live.
If you have already used the product & it's within 15 days, you can return your product for Rushfaster credit. Return shipping is not covered for used products. Products need to be in as new condition. Please reach out to our team.
Service
Choose Rushfaster for Above & Beyond Service since 2004. We're rated 4.9 on Google and 4.7 on Product Review. Our service includes online chat and email, priority warranty handling, free shipping and free returns, a generous 100-day return policy & a culture of trying to help. If anything goes wrong, we're here for you and if you're ever unsatisfied you can easily escalate your concern to a manager.