Play Video
Rushfaster Customer Reviews
Customer Reviews
Write a Review
Ask a Question
08/31/2021
Kim M.

Australia
I recommend this product
Orbitkey Desk Mat
The Desk mat looks good and easy to use. I like the videos Rushfaster shows for their products. Delivery was a problem initially, however Rushfaster staff followed and advised of delivery date.
08/31/2021
Rushfaster Australia
We are always here to help, appreciate the support! - John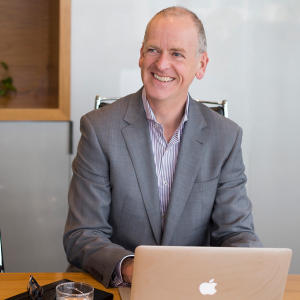 CB
08/27/2021
Craig B.

Australia
I recommend this product
As described
The one thing I would have liked is two of the little orbit cord holders. Without a wireless mouse i need one for the mouse cable and one for my phone charger. Otherwise its exactly as described and works well - though it still hasn't completely flattened out after being delivered rolled up (one week later). But thats not an issue and I assume it will eventually.
08/27/2021
Rushfaster Australia
Thanks Craig! Appreciate the review :) - John
Orbitkey Desk Mat Medium
(Save

$0.00

)

Price is subject to change at any time.
+ Free shipping
+ 100 Day Free Returns
+ Above & Beyond Service
Free Standard Shipping On This Order
100 Day Free Returns
100% Money Back Guarantee More Info
Minimise Visual Distractions
The Desk Mat creates visual structure in your work area, helping you organise your work tools in a defined space.
Prevent Paper Pile-Up
Underneath the top layer is a convenient document hideaway for you to store loose papers and notes so they don't pile up around you.
Cables Kept in Place
The magnetic cable holder can be moved anywhere along the toolbar to keep your cable in place and always within reach. No more tangles or cables falling off the table!
Your Work Essentials Organised
With a dedicated space for stationery and small accessories in the toolbar, you'll always have quick access to your work essentials, whenever you need them.
Made to Last
The Orbitkey Desk Mat protects your desk from scratches, stains and spills. The premium vegan leather is exceptionally durable, water-repellent and can be easily wiped clean.
Product Features:
A clever solution to organise and optimise your workspace.

Document hideaway to store loose papers and notes.

Magnetic cable holder keeps cables in place.

Made from premium vegan leather and 100% recycled PET felt.

Available in Medium (686 x 373 x 4.9mm) and Large (896 x 423 x 4.9mm).
* Warranty is offered by the brand from the date of purchase and doesn't cover shipping costs. Full terms and conditions available on request.
Read More
Shipping
Get free shipping when you spend $75 or more. Get free express shipping when you spend $200 or more. We ship with Australia Post within Australia. Orders placed business days before 2pm Melbourne time will be dispatched that day and generally arrive to most addresses within 3-4 business days (remote areas will take longer). Express Post takes 1-2 days to the Express Post network.
Returns & money back guarantee
Anything you buy from Rushfaster.com.au can be returned with free return shipping within 100 days of purchase if it's in unused condition. Just reach out to our team and they'll handle everything for you. Return shipping will be via ParcelPoint or AusPost depending on where you live.
If you have already used the product & it's within 15 days, you can return your product for Rushfaster credit. Return shipping is not covered for used products. Products need to be in as new condition. Please reach out to our team.
Service
Choose Rushfaster for Above & Beyond Service since 2004. We're rated 4.9 on Google and 4.7 on Product Review. Our service includes online chat and email, priority warranty handling, free shipping and free returns, a generous 100-day return policy & a culture of trying to help. If anything goes wrong, we're here for you and if you're ever unsatisfied you can easily escalate your concern to a manager.